Unique Date Ideas In Kansas City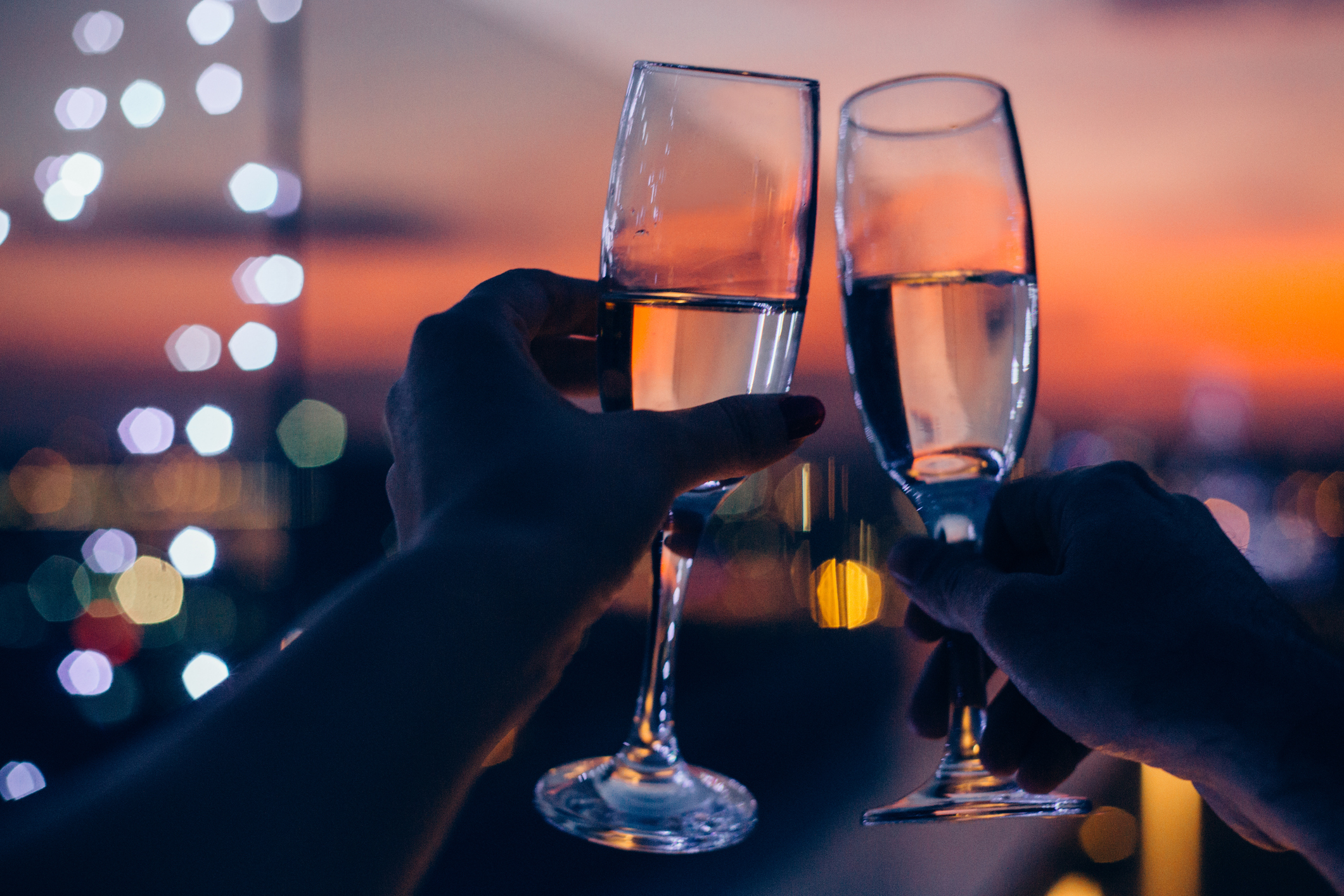 For many, dinner and a movie are the ultimate go-to for date night, but Kansas City offers so many different and unique options for spending time with the one you love. These five unique date night ideas might require a little bit of creativity, but all certainly guarantee a fun time.
Bury The Hatchet
What says date night more than throwing sharp objects with your special someone? Blade & Timber Axe Throwing's unique axe throwing experience is in the heart of Kansas City's West Bottoms has become a destination spot for folks looking to do something different.
You can even bring your own snacks and food and Blade & Timber is working hard so you can BYOB soon.
Walk-ins are $20 per person for an hour in a throwing lane, and it's open Wednesday and Thursday 4-9 p.m., Friday 4-10 p.m., Saturday 11 a.m.-10 p.m. and Sunday noon-8 p.m.
Beer, BBQ, and Games
What's more Kansas City than BBQ? Well, Char Bar combined award-winning BBQ with beer and lawn games for a combination that can't be beat for a distinctive date night.
After you fill up on "slow and low" cooked meat and "Meat Mitch" sauces, step into the backyard for a friendly game of croquet, ping pong, bocce ball or cornhole. Or maybe you'd rather relax with a Boulevard Beer curled up next to a fire pit.
Char Bar is in Westport and the kitchen is open until 10 p.m. Sunday-Thursday and until 11 p.m. on Friday and Saturday. The bar is open until midnight Sunday-Wednesday and 1:30 a.m. Thursday through Saturday.
Escape Together
An escape room – at a place like Breakout KC, Escape Room or Tick Tock Escape Games – challenges couples to see how well they can work as a team to find their way out of a room in less than an hour. Working together as a team can help build a stronger relationship and foster communication.
Not feeling super comfortable with your skills? You can make this one a group date to increase your odds of escaping in time.
Lock Up Your Love
For years, in Paris visitors attached locks with sentimental messages to the Pont des Arts Bridge as symbolic acts of affection. Some further sealed the deal by throwing keys into the Seine River below. In 2015, the city of Paris started removing the locks and ending the tradition.
But the tradition has now hit Kansas City at several different locations. On Feb. 9-10, the Kansas City Parks and Recreation Department hosts Lock Your Love Weekend at Old Red Bridge between Holmes and Blue River Road.
KC Parks will light the area up so couples can attach their lock in the evening, but you can lock your love anytime. After you lock your love, help keep the Blue River clean by tossing your key into special boxes that will be onsite through February. Your donated keys will be used to create a sculpture of the iconic Monarch Butterfly that travels through Kansas City on its amazing multi-generational migration.
You can even purchase a personalized #LoveKC or Kansas City skyline lock at MakeLoveLocks.com.
Other couples have been placing locks on the Town of Kansas Bridge, located in the Rivermarket area in Kansas City
Spoil Your Dinner
Who says you can't have your desert before dinner? You're adults, right? Feed your sweetheart's sweet tooth with pie from The Upper Crust Pie Bakery in downtown Overland Park.
The iconic Kansas City bakery offers delicious creations like brown sugar buttermilk, caramel walnut, coconut custard, peanut butter and traditional favorites like cherry and Dutch apple.
Upper Crust is open Wednesday-Friday from 10 a.m.-5:30 p.m. and Saturday from 10 a.m.-4 p.m.
If pie isn't your thing, share a Skyscraper Shake at a Winstead's location. It's big enough for both of you.