Thanksgiving Dining In The Plaza Area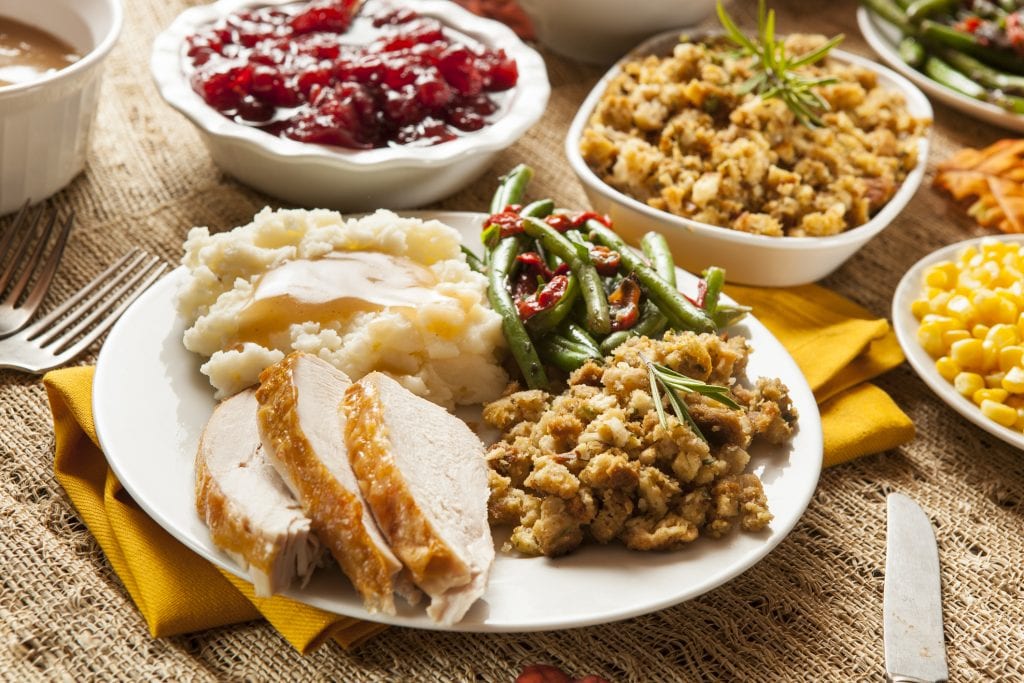 All restaurants listed are within a 10 minute drive from the hotel.
448 W 47th St, Kansas City – 5 mins
Make Thanksgiving dinner easy when you dine at The Capital Grille. The Thanksgiving special includes: Slow-Roasted Turkey with Brioche Stuffing, French Green Beans with Marcona Almonds, Cranberry-Pear Chutney, Mashed Potatoes and Pumpkin Cheesecake. The full dinner menu is also available for those who want more to choose from. Grille hours are Mon-Wed 11am-10pm, Thursday 11am-9pm, Friday 11am-11pm, Saturday 4pm-11pm and Sunday 4pm-9pm. Reservations are recommended.
Price: Adults $43, Children $15
700 W 47th St Suite 115, Kansas City – 5 mins
Join in the Holiday fun with a traditional Thanksgiving dinner and dessert. They offer Carved Slow-Roasted Turkey with Gravy, Brioche Sage Stuffing, Cranberry Chutney, Hand-Whipped Potatoes, Baby French Green Beans with Sun-Dried Tomatoes, Roasted Butternut Squash and Pumpkin Pie Tart with with Whipped Cream and Praline Sauce. The full menu will also be available at this time. Stop in between 11am-8pm for a delicious meal.
Price: Adults $43, Children $15
340 Ward Pkwy, Kansas City – 5 mins
Indulge in a traditional Thanksgiving meal everyone knows and loves. The menu includes: Roasted Turkey, Pan Gravy, Yukon Mashed Potatoes, Herb Stuffing, Green Beans, Mashed Butternut Squash, Housemade Cranberry Relish and a Mini Pumpkin Pie Indulgence. The meal is served all day long and regular restaurant hours are Mon-Thur 11am-10pm, Fri-Sat 11am-11pm and Sunday 11am-9pm.
Price: Adults $29.95, Children $14
600 Ward Pkwy, Kansas City – 6 mins
Order some of your Thanksgiving favorites off Gram & Duns festive menu. They offer: French Onion Dumplings, Twisted Bread, Brussels Sprout & Kale, Smoked Ham, Roasted Turkey Breast, Salmon, Beef Tenderloin, Roasted Red Potatoes, Beef Fat Fries, Creamed Brussels Sprouts, King Trumpet Mushroom, Amish Chicken, Double Pork Chop, Tomahawk for Two, Hanger Steak, Pecan Pie Bar and more. Regular restaurant hours are Mon-Wed 11:30am-11pm, Thursday 10:30am-10pm, Friday 11:30am-11pm, Saturday 9:30am-11pm and Sunday 9:30am-10pm. Thanksgiving meals will be served between 10:30am-9:30pm.
Price: Menu Prices
4800 Main St Ste G-001, Kansas City – 7 mins
Celebrate Thanksgiving at Stock Hill with traditional Thanksgiving buffet. Their menu features: Carved Prime Rib, Turkey and Stuffed Pork Loin along with Stuffing, Cranberry Sauce, Mashed Potatoes, Sweet Potatoes, Fried Brussel Sprouts, Roasted Root Vegetables, Stock Hill Salad, Seafood, Pie Tarts, Mousse Cups, Cheesecake, Magic Bars, Chocolate Torte, Cookies, Cupcakes and more. Regular restaurant hours are Mon-Thur 11:30am-10pm, Friday 11:30am-10:30pm, Saturday 3:30pm-10:30pm and Sunday 4:30pm-9pm. On November 28th Brunch will be served 10:30am-3pm and Dinner 4:30pm-9pm.
Price: Adults $48, Children 12 and under $15