Breweries In Kanssas City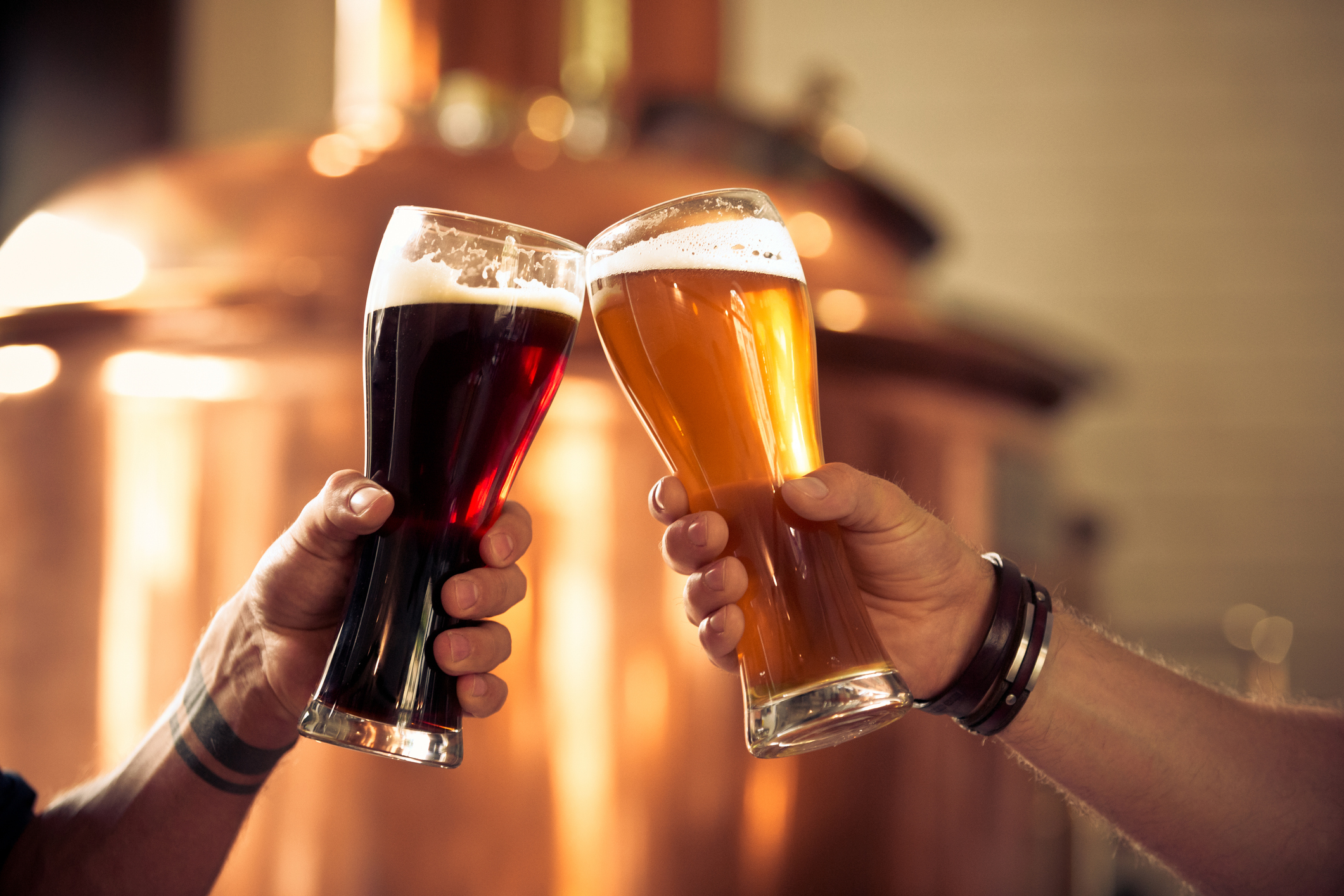 Kansas City is a great city for craft beer and want to spread the word to out-of-town and local beer nerds alike. Here is a list of the top 10 breweries in Kansas City!
216 E. 9th Ave, North Kansas City, MO (North KC)
Big Rip is a nanobrewery putting out small batch beers on draft in their tap room only with the exception of some limited run bomber releases. They've always got a big selection of unique brews, along with some regular session beers. They do a little bit of everything and are the only brewery in town to produce a number of gluten-free beers.
Mon-Tues: Closed
Wed-Thurs: 4pm-9pm
Fri-Sat: 12pm-10pm
Sun: 12pm-5pm
406 E 18 St Kansas City, MO (Crossroads)
Border is a little nano-brewery and taproom in the heart of the Crossroads Arts district. They're surrounded by art galleries, music venues and other craft bars and breweries. The place is small enough that you can pop in and out quick for a beer while walking around the area, or grab one of the tables and hang for a while.
Mon-Tues: Closed
Wed-Thurs: 4pm-9pm
Fri: 4pm-11pm
Sat: 12pm-11pm
Sun: 12pm-6pm
2534 Madison Avenue, Kansas City, MO (Crossroads)
Boulevard is the largest and most well-known brewery in the KC area, and should be on any beer nerd's list if they are making their first visit to the area. They recently opened a huge beer hall dedicated to all things Boulevard including a huge selection of regular run, limited release, and special test brews–and all as fresh as can be.
Daily: 10am-7pm
119 Armour Rd, North Kansas City, MO (North KC)
Calibration is the latest brewery to open in the North KC brewing hub. They are literally around the corner from Cinder Block, and down the street from the several other beer-centric locals in NKC.
Mon-Wed: 3pm-9pm
Thurs: 3pm-10pm
Fri-Sat: 11am-11pm
Sun: Closed
110 East 18th Ave North Kansas City, MO (North KC)
Cinder Block is one of the most popular breweries in KC with great beer and a great tap room. Up until early 2015, they only served their beers on-site in their taproom, but they've now expanded to bars around town, and will soon be canning beers for retail sales.
Mon-Thurs: 4pm-9pm
Fri-Sat: 12pm-11pm
Sun: Closed
6515 Railroad St, Raytown, MO
Crane is the darling of KC's brewing scene. Founded by a home brewer who doesn't like the taste of beer, but loves the process and is super nice to boot, they've built a reputation over the years at competitions and festivals for having excellent beer.
Monday: Closed
Tues-Wed: 4pm-9pm
Thurs-Sat: 2pm-9pm
Sunday: 12pm-5pm
412 E 18 St, Kansas City, MO (Crossroads)
Double Shift is another brewer located in the heart of the Crossroads brewing hub. Right next door is Border Brewing Co and down the street is Torn Label. Brewery Emperial is also planned to open less than a block away as well
Mon-Tues: Closed
Wed-Thurs: 4pm-10pm
Friday: 4pm-11:30pm
Saturday: 12pm-11:30pm
Sunday: 12pm-8pm
636 Massachusetts, Lawrence, KS
Free State is a fantastic place and a must-stop if you are in Lawrence or even in western Johnson County (from Olathe it's a shorter drive to Free State in Lawrence than Cinder Block north of downtown KC). Its the oldest brewery in Kansas and one of the best.
Mon-Sat: 11am-12am
Sun: 12pm-11pm
4010 Pennsylvania, Kansas City, MO (Westport)
Located in Westport behind the Westport Coffeehouse, Green Room is a nano-brewpub that was awarded the designation of Best Nerd Bar by the Pitch Newspaper, if that tells you anything about the place. It's a neighborhood bar that hosts movie nights, trivia, and board game nights. They specialize in small batch beers and casked real ale.
Mon-Tues: 11am-11pm
Wed-Sat: 11am-1am
Sun: 11am-10pm
310 West 79 Street, Kansas City, MO
KC Bier Co is Kansas City's local German lager brewer. They focus on brewing very clean and balanced traditional German lagers like helles, dunkles, hefeweizen, and bock beers. They distribute their beers around town, but they also have a great tap room and biergarten.
Mon: Closed
Tues-Thurs: 4pm-11pm
Friday: 2pm-11pm
Sat: 11am-11pm
Sun: 12pm-9pm