Best Italian Eats Near The Hotel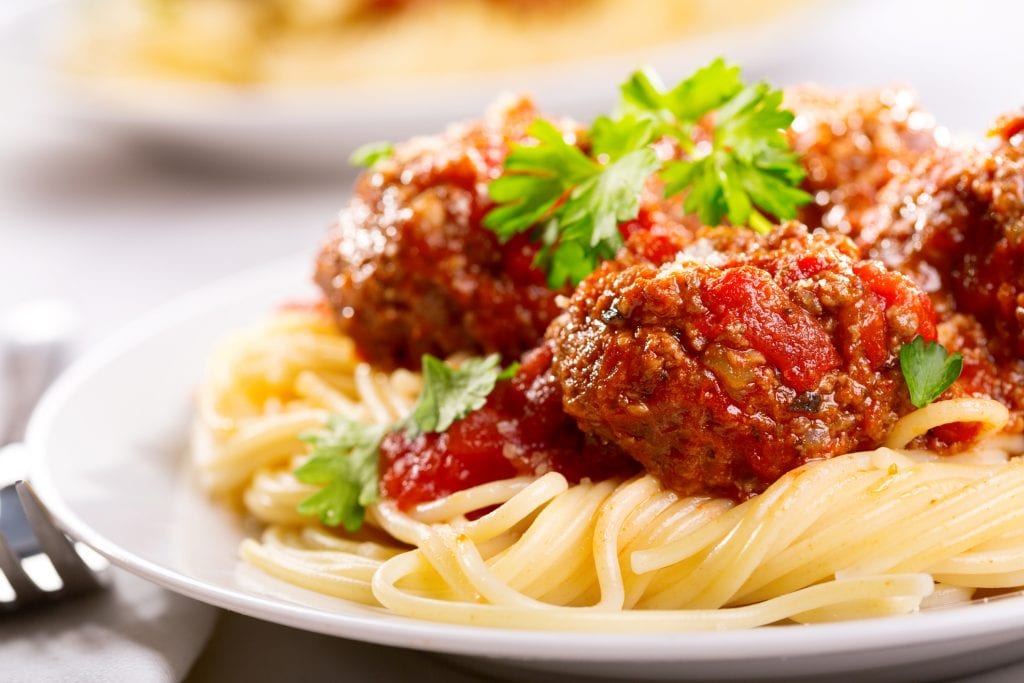 526 Harrison St, Kansas City – 11 mins
Located in Columbus Park, Garozzo's offers authentic Italian everyone is sure to love. The menu features Antipastis, Salads, Chicken, Beef, Seafood, Pasta and Gluten-free options. Save room for their large variety of desserts: Limoncello Cake, Tiramisu, Cannoli, Spumoni and more. Restaurant Hours are Mon-Thur 11am-10pm, Friday 11am-11pm, Saturday 4pm-11pm and Sunday 4pm-9pm.
4301 Main St, Kansas City – 4 mins
Enjoy your dinner just a 15 minute walk from the hotel and across Mill Creek Park. Ragazza's menu features: Bresaola, Antipasti, Italian Sausage and Artichoke soup, Lasagna Bolognese, Three Cheese Pasta Bake, Grilled Lemon Pork Chop, Pesto Shrimp Linguine, Swordfish, Chicken Saltimbocca and a variety of other dishes. Lunch is served Tues-Fri 11am-3pm and Dinner Tues-Sat 4pm-10pm.
1901 Baltimore Ave, Kansas City – 8 mins
Experience a little bit of everywhere in Italy at Farina's. Farina's features regional favorites: Italian Pesce Crudo, Antipasti, Insalada, Pasta Atipica, Four Kings of Rome, Second courses, Sides and Desserts. A popular dessert is the Missouri Peach Trifle, made of Mascarpone, Marsala, Cookie, Pistachio Mixed Summer Berry Sorbet. Hours are Tues-Thur 5pm-10pm and Fri-Sat 5pm-11pm.
1809 Westport Rd, Kansas City – 3 mins
Adventure to the Kansas-Missouri border with a 15 minute walk west of the hotel. Cupini's is located right next to the State Line and brings customers in from both states. They offer a variety of Appetizers, Salads, Pasta/ Entrée dishes, Paninis, Pizza and Desserts. Restaurant hours are Mon-Thur 11am-8pm and Fri-Sat 11am-9pm.
3737 N Oak Trafficway, Kansas City – 14 mins
Cascone's is located in River View up near North Kansas City. Their menu features Italian Nachos, Toasted Cheese Ravioli, Baked Lasagna, Eggplant Parmigiana, Tortelloni Savina Marie, Lobster Ravioli, Linguini with Clam Sauce, Gnocchi, Fettuccini Alfredo Chicken Parmigiana, Italian Sausage Dinner, Filet Mignon and more. Restaurant hours are Tues-Thur 11am-9pm, Fri-Sat 11am-10pm and Sunday Noon-9pm.
6229 Brookside Blvd, Kansas City – 9 mins
Located North of the Missouri River, Bella Napoli provides an opportunity to see the Missouri River and Northern Kansas City. Their dinner menu offers Antipasto, Pasta, Pizza, Calzones, Vegetables, a second course and dessert. Restaurant hours are Mon-Thur 10am-9pm and Fri-Sat 10am-10pm.