Best Chocolate Shops In Kansas City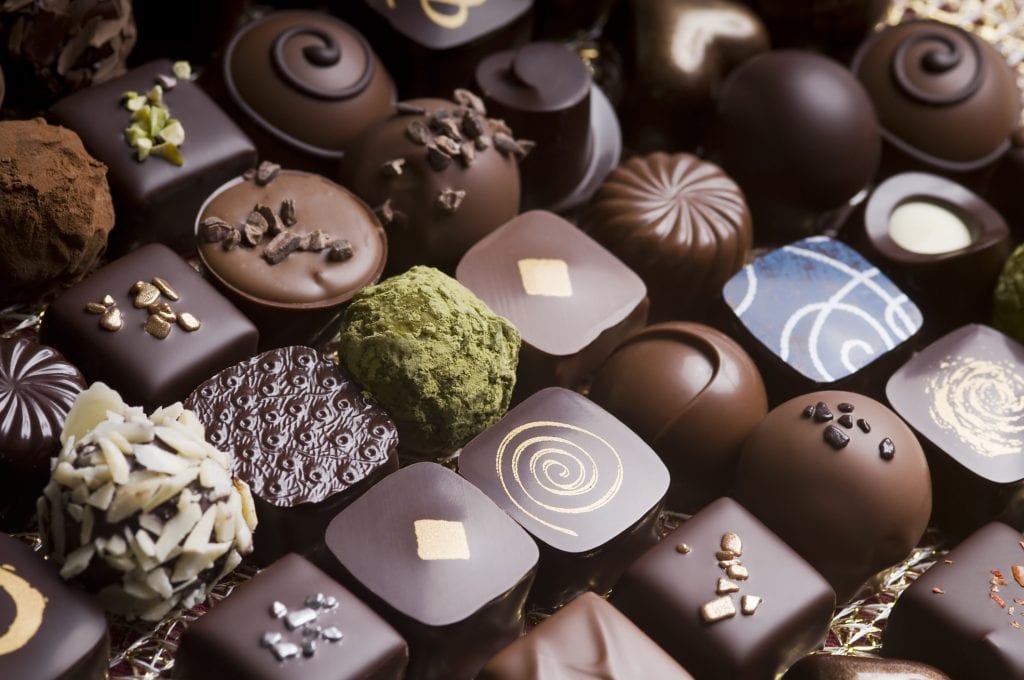 1819 McGee St, Kansas City – 11 mins
Tis' the season of holiday sweets at Christopher Elbow Chocolates. The holiday collections are great for gifts and stocking stuffers so stop in today! They offer a variety of chocolate flavors: Lemon, Fleur de Sel Caramel, Pear Cinnamon Caramel, Raspberry Rose, Pumpkin Spice Pecan Caramels, Port Wine Fig Caramels, Peanut Butter and Toasted Corn Milk, Macadamia Hawaiian Sea Salt, Blueberry Lavender, Dark Rocks, Creme Brûlée, Coffee Cardamom, Spiced Dark Chocolate, Caramelized White Chocolate with Cranberry Streusel and more. Store hours are Mon-Sat 10am-6pm.
5000 State Line Rd, Westwood Hills – 5 mins
Enjoy a collection of unique chocolates from Annedore's. Here you can indulge in: Sea Salt Turtles, Chocolate Popcorn, Chocolate Shavings, Cordial Cups, Peppermint Patties, Espresso Beans, Double Dipped Milk Chocolate Malt Balls, Melt-aways, Blueberries, Cherries, Gummy Bears, Nonpareils, Macarons and other chocolate shapes. Annedore's also offers collections that are great for gifts. Store hours are Tues-Fri 11am-6pm and Saturday 11am-5pm.
5018 Main St, Kansas City – 7 mins
Family-owned and made up of three generations, Andre's chocolate is the gift that keeps on giving. They offer an assortment of Truffles, Candies, Caramels, Chocolate Nuts, Solid Chocolate, Chocolate Tortes and Cookies. Store hours are Mon-Sat 7am-9pm and Happy Hour is 4pm-6pm.
2100 W 75th St, Prairie Village – 12 mins
Experience chocolate made in traditional copper kettles and wooden paddles. Laura's been serving this "Old fashioned way" for over 40 years and continues you delight customers. You can get fudge, chocolate, assorted gifts and popcorn in a variety of flavors. Some of these include: Vanilla, Chocolate Pecan, Chocolate Walnut, Chocolate Marshmallow Pecan, Swiss Double Chocolate, Chocolate Rum and Chocolate Mint. Store hours are Mon-Sat 9am-9pm and Sunday Noon-6pm.
2450 Grand Blvd, Kansas City – 9 mins
Visit the place where Kansas City's first Kansas City Fudge was developed in 1983, now made in over 40 flavors. Their sweets include: Brittle, Cinnamon Roasted Nuts,Coconut Haystacks, Kansas City Fudge Assortment, Sugar Free Chocolate, Swiss Chocolate Clusters, Tiger Butter and Turtles. Hours are Mon-Fri 10am-7pm and Sunday Noon-6pm.